Equity Maps iPad app
v2 Description
Provide faster and more effective feedback for your students
Effortlessly trace and assess your students' interaction, performance, and involvement
Use in your class discussions, Socratic Seminars, Lit Circles, Harkness discussion, Spider Web Discussions, AP Seminar classes, and anytime students/colleagues collaborate to solve problems.
---
How equitable is the participation in your group or class?

Is everyone sharing air-time?
Is someone with many ideas a little too quiet?

Someone can't shut-up?
Is the teacher doing most of the talking?

All NEW Checknotes....

 Track the nature of your students' contributions
Choose from among fourteen templates!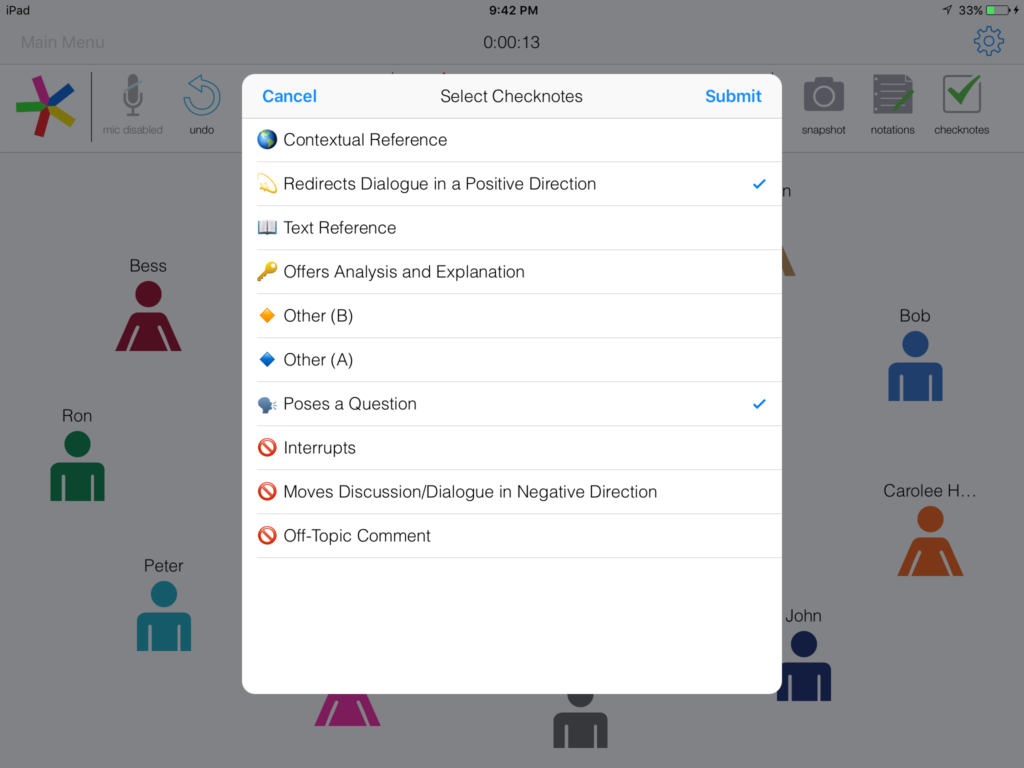 ---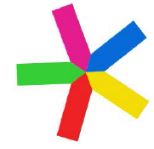 Equity Maps iPad app
-- designed with educators & facilitators in mind!  Chart & record the interaction of students or colleagues to
graphically illustrate levels of participation and types of contributions made by each student or participant
. The instant analytics & animated playback at multiple speeds will engage participants in deeper reflection!
Provide faster and more effective feedback for your students!
Effortlessly trace and assess your students' interaction, performance, and involvement with Equity Maps iPad app: class discussions, Socratic Seminars or anytime students collaborate to solve problems.
Encourage equitable dialogue, promote wider collaboration, engage students, and nurture reflection of teachers and students alike.  Classroom discussions, meeting debriefings, and post-observations will never be the same again!
Let the group members, students or teachers see for themselves!  As one teacher commented, "It's like putting the class members or meeting participants in a mirror and asking them what they think about what they see!"
---
TEACHERS:
— Deepen the success of your Socratic Seminars, Spider Web Discussions, Literature Circles, Harkness discussions, discussion circles or full classroom discussions;
— Promote student involvement and self-reflection;
— Assess classroom engagement or individual student participation.
---
FACILITATORS AND GROUP LEADERS:
— Encourage deeper reflection of your group's goals and processes:
• Critical Friends Group® coaches and facilitators (CFG work);
• Professional Learning Communities (PLCs);
• Collaborative groups and committees.
---
ADMINISTRATORS AND INSTRUCTIONAL COACHES:
— Provide teachers an "image" of their classroom instruction like they've never seen before!
— Revitalize reflective practices for teachers while reducing anxiety of a post-observation meetings;
— Make your classroom observations truly more meaningful and reflective;
— Gather data for more effective classroom post-observation meetings.
---
v2 Equity Maps iPad app FEATURES:
— Provides key statistics for the teacher, students or group members to consider:
• "Playback" of the interactions among participants in real time or fast forward;
• Option to play audio of each participant;
• Time and Frequency spoken for all participants;
• Gender equity in the class or group;
• Overall meeting participation equity reported as "Equity Factors";
• Save class and groups for easy access and "mapping";
• Use the CheckNotes to track the types of contributions by each student;
• Choose from among 14 CheckNote templates including Socratic Seminars, Common Core Speaking and Listening, Harkness, Spider Web Discussions, and many more!
---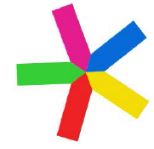 At Equity Maps we believe that true collaboration is possible only when diverse groups of people come together in dialogue to inquire, create, problem solve, and innovate!
---
Show your students/colleagues rather than tell them!
 Boost collaboration in your group or classroom!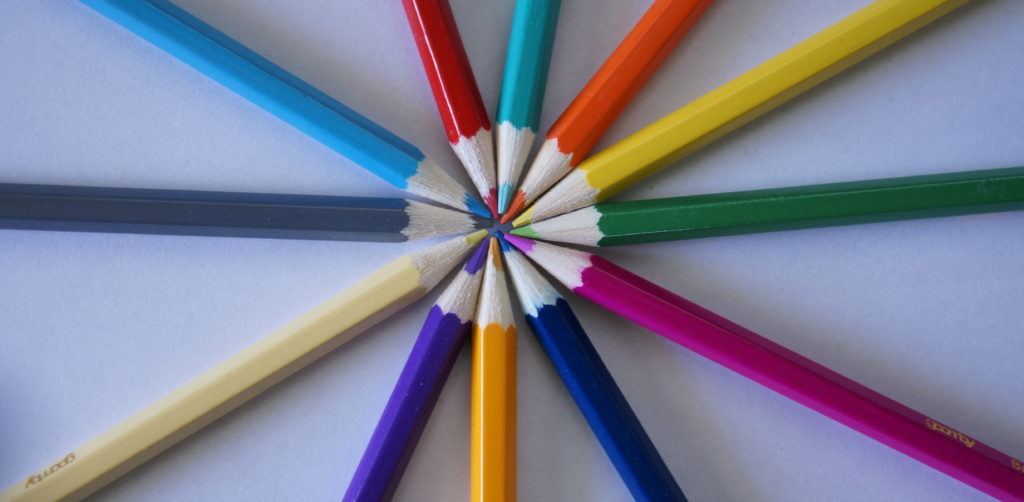 ---
Critical Friends Group® is a registered trademark of the
National School Reform Faculty [NSRF®]